Seafood Production
Northeast ecosystem component
Overview
Seafood production is a stated goal of fishery management under the Magnuson-Stevens Fishery Conservation and Management Act. Historically, pelagic finfish species such as herring have generated a substantial portion of this seafood. However, consumer preferences and market structures have changed over time, such that today seafood production is dominated by invertebrates including lobster, scallops, clams, shrimp, and squid. Recreational fishing also contributes to seafood production, in that recreational catch is a substantial portion of the landings for species such as striped bass, black sea bass, and summer flounder, and fishermen often consumer their landings of these species.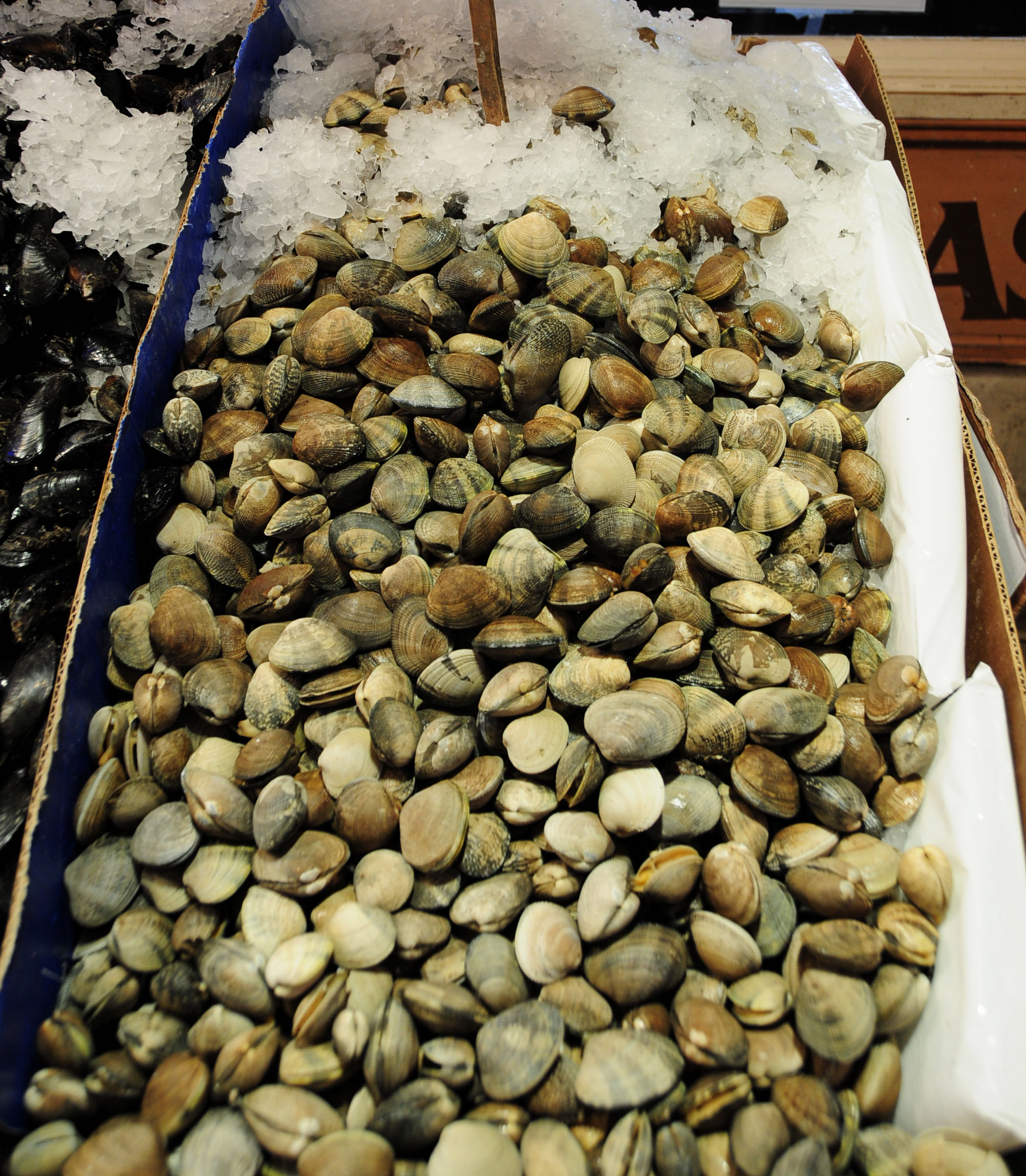 Gulf of Maine
Between 2012 and 2016, commercial seafood production has varied between 54,459 and 74,395 metric tons. Lobster accounted for 47 - 65% of all commercial seafood landed in the Gulf of Maine. Piscivores including Atlantic Cod, pollock, Acadian redfish, and monkfish represent 15 - 26% and planktivores, primarily consisting of Atlantic herring, represent 2 - 30% of all commercial seafood landed over that same period. Striped bass, cod, and haddock are all recreationally important species in the Gulf of Maine.
Georges Bank
Between 2012 and 2016, total commercial seafood production varied from 47,506 - 102,307 thousand metric tons. A substantial driver of this high fluctuation is the rotationally-managed scallops, with the level of landings depending on whether the rotational access areas are open in any given year. Piscivore landings, including skates, spiny dogfish, cod, and white hake, benthivore landings, including lobster, haddock, and winter flounder, and planktivore landings, primarily composed of Atlantic Herring, have all tended to be more stable in recent years, generating between 40 - 80 % of all landings. Compared to the Gulf of Maine and Mid-Atlantic regions, the substantial distance that the bulk of Georges Bank's lies from shore means that it is less frequently fished recreationally. Nevertheless, there is an active recreational cod and haddock fishery on Georges Bank, with bluefish, black sea bass, summer flounder, and striped bass caught near shore spring through fall as well.
Mid-Atlantic Bight
A total of between 117,621 and 169,002 metric tons of commercial seafood was produced in Mid-Atlantic waters between 2012 - 2016. Benthivores, including black sea bass, scup, tilefish, and red, jonah, and blue crabs, have contributed 27 - 33% of all commercial seafood produced. Unlike Georges Bank, scallop landings have remained relatively stable in the Mid-Atlantic over that same time period and, together with surf clams and ocean quahogs, have contributed 22 - 25 % of all seafood landings. Coupled with illex squid, longfin squid, butterfish, Atlantic mackerel, Atlantic herring, summer flounder, striped bass, and bluefish, these species comprise the vast majority of landings within the Mid-Atlantic Bight. Recreational fishing is high in the Mid-Atlantic, with summer flounder, striped bass, bluefish, and black sea bass all important targets of the recreational fishery.